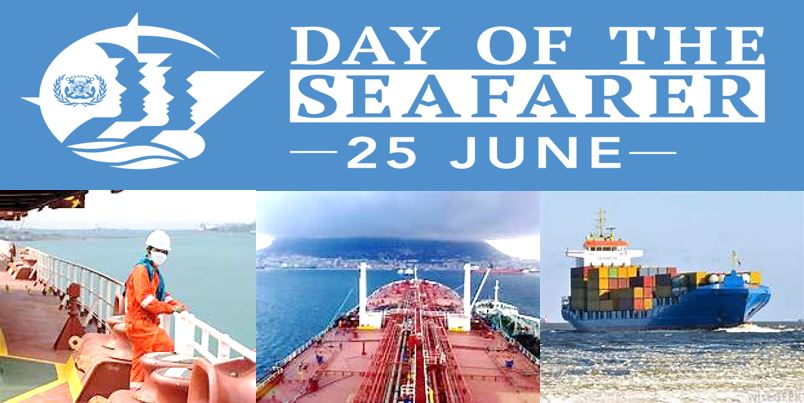 The Mariners Polytechnic Colleges Foundation (MPCF) in Canaman, Camarines Sur has not forgotten the 2021 "Day of the Seafarer" while the country and the world struggle to get past of the COVID-19 pandemic.
TThe Institution has set June 25 as the day to pay tribute to the Seafarers of the world, the graduates of the school who are still active in the Seafaring profession, those who have retired and more especially those who lost their lives while serving the maritime industry.
Traditionally, MPCF conducted a program with simple ceremonies honoring the Seafarers. But because of the condition prescribed under the 'new normal' with health protocols to be observed, the elaborate ceremony with live audience comprising of students and the members of the academic community has been done away with. But just the same, the spirit recognizing those who work in the industry was remembered.
In 2010, the International Maritime Organization (IMO) decided to designate June 25th as the International Day of the Seafarer. This is a way of recognizing that almost everything that we use in our daily lives has a "sea transport" factor before they reach our hands as consumer goods.
The International Seafarers Day is an annual celebration organized by the International Maritime Organization (IMO) to recognize the contribution that seafarers contribute to our everyday lives.
Their role often goes under-appreciated within the maritime industry and by the general public. Many fail to see that they are an essential component in world trade, keeping the economy moving and delivering the goods and fuels we use every day.
The Day of the Seafarer was first held in 2010 following the publication of a revised set of international laws (MLC) which were agreed to ensure that all seafarers receive the same levels of training, general welfare and safety standards.
It is hoped that by holding the Day of the Seafarer, the general public will become more aware of the role that seafarers play in the lives of people and why they are so fundamental in determining the prosperity of the world and its economy.
Join Now and be a Bikolanong Marinero