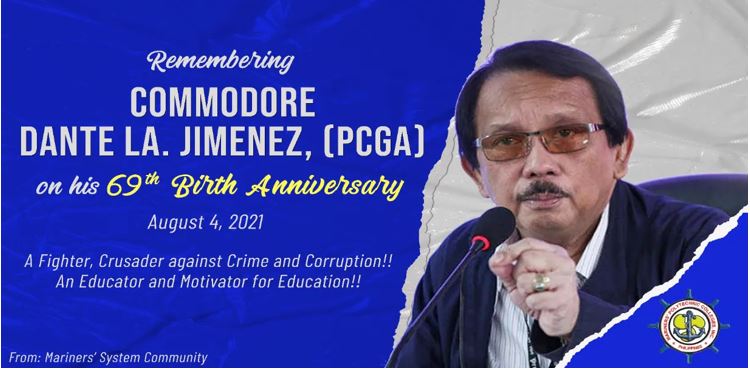 The academic community of the Mariners Polytechnic Colleges Foundation (MPCF) in Canaman, Camarines Sur honored the school's former President Dante Lazaro Jimenez with a celebration of the Holy Eucharist on the occasion of his 69th birth anniversary, five months after his demise.
Because of the COVID-19 pandemic, the occasion was made simple thru the celebration of a Holy Mass attended by limited members of the Board of Trustees and the school's Management Committee who observed strict protocols as required by health authorities.
After the Mass, school officials paid tribute to the celebrant with the messages they shared remembering his numerous contributions to the Institution which made what MPCF is now.
Aside from his feat as the school's President, he was also remembered for the advocacies he spearheaded as a private citizen such as the Volunteers Against Crime and Corruption (VACC), the Bicol Autonomy Movement (BAM) which later became the Federalismo Alyansa ng Bicol (FAB).
His involvement in the private advocacy groups did not stop with his appointment by Philippine President Rodrigo Roa Duterte to head the government's Presidential Anti-Corruption Commission (PACC).
Commodore Dante is best remembered by the Mariners academic community as a leader who left a legacy in pursuing quality education for the Bicolano youth especially those who ventured to become Seafarers thru MPCF's Maritime programs and the imprint of his activism for a drug and corrupt-free Philippines which he upheld until the end.
Join Now and be a Bikolanong Marinero